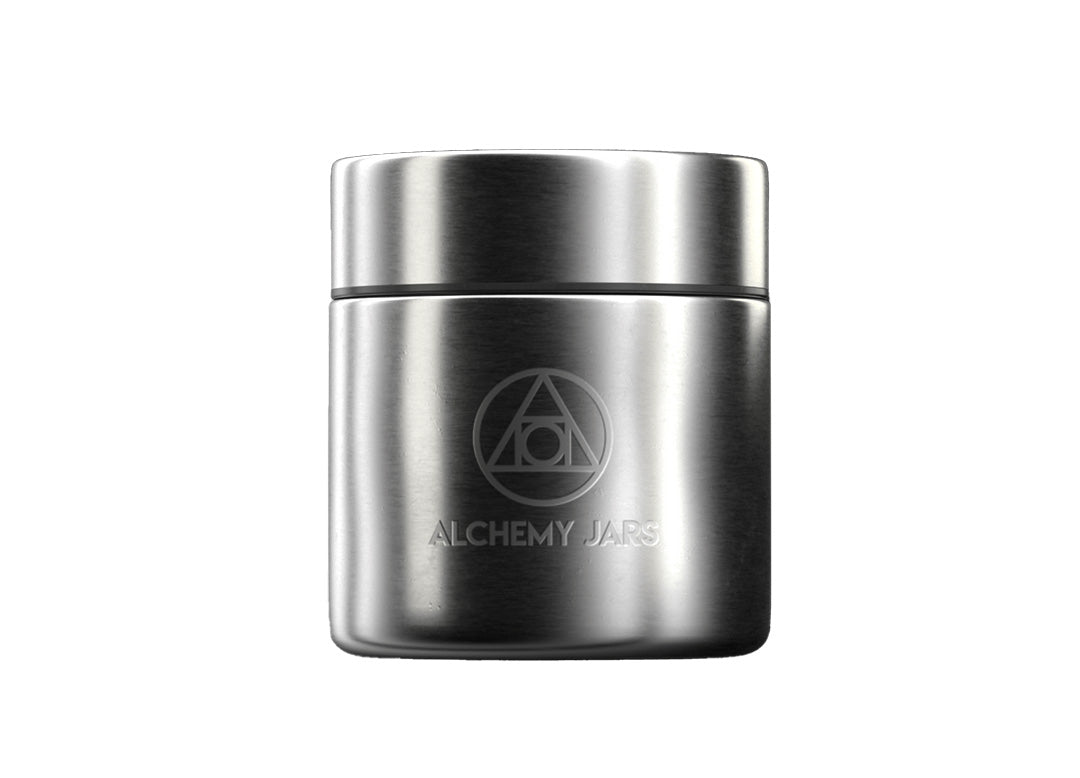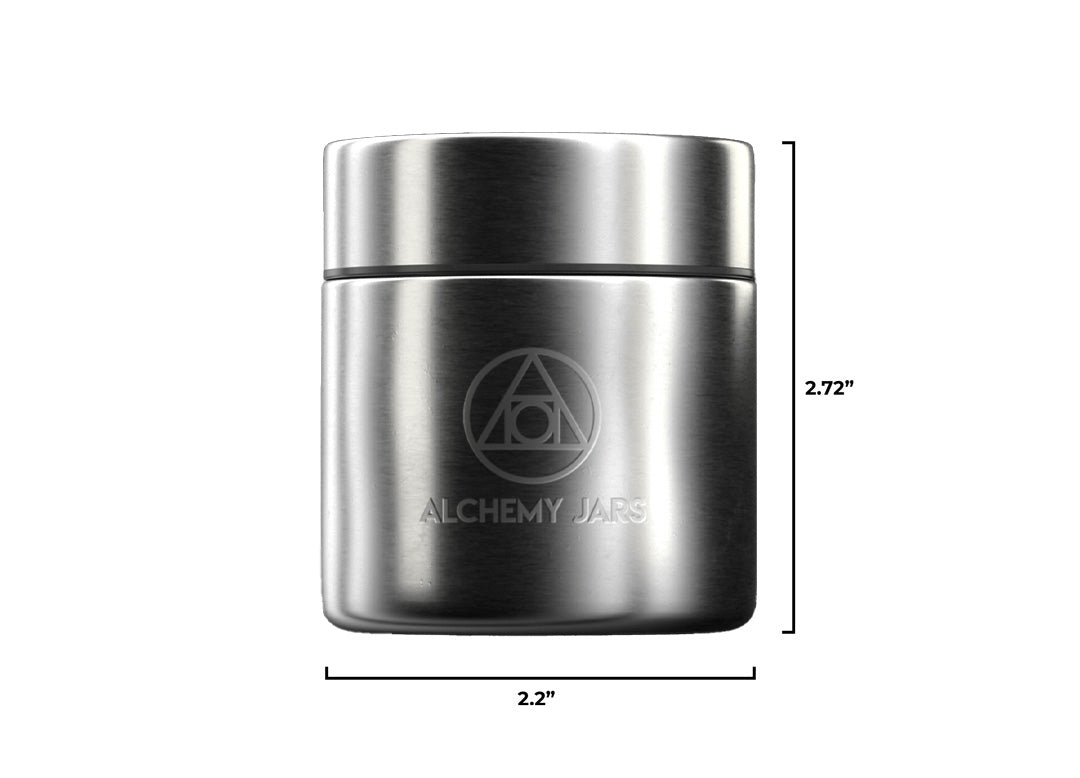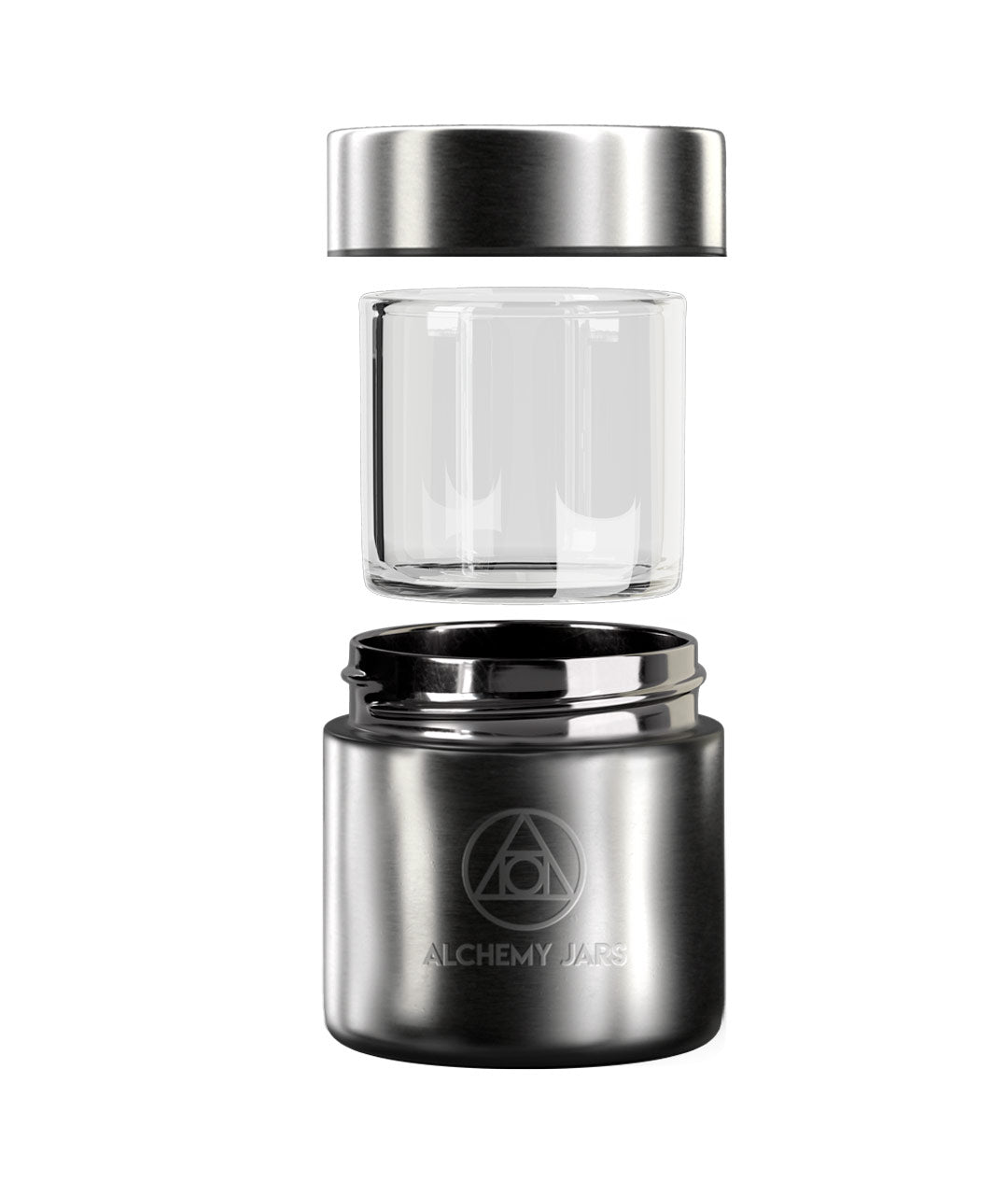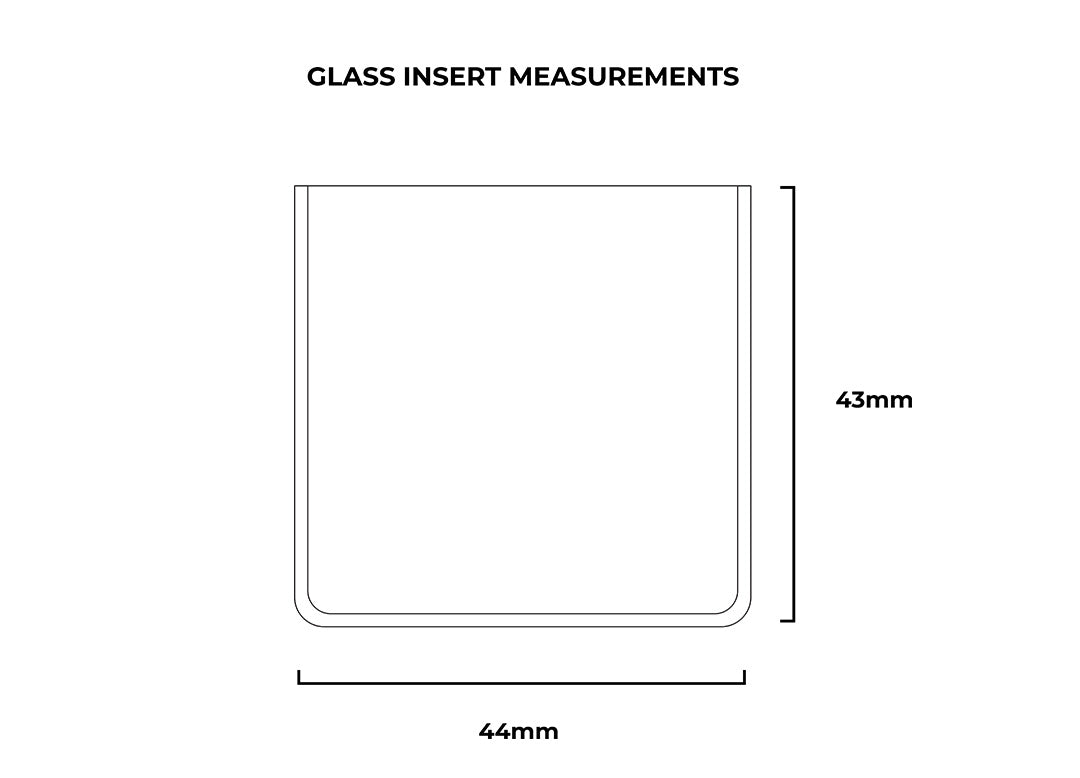 Alchemy Jar - Stainless Steel
Prevent terpene degradation with Alchemy Jars, the world's first and only vacuum insulated jar designed specifically to protect and preserve flower and concentrates.
 Featuring superior vacuum insulation and a removable borosilicate glass insert, Alchemy Jars keeps terpene degradation at bay with it's vacuum insulation technology. Our signature silicone grip also allows Alchemy Jars to be compatible with a variety of glass jars. 

 Size Capacity: 50ml
shipping information  [+]